The Linux vps service differs from the usual VPS hosting only in the fact that the virtual server dedicated to the needs of the user runs only under OS Linux. Those who have worked with this OS are most likely not to even feel any difference because everything occurring there is similar to the processes taking place on the usual "hardware". The virtual server is managed by the same principle – the administrator has full management access, he has personal IP addresses in the necessary number, he has any number of ports, correct routing tables and familiar filtering rules.
Linux virtual servers are XEN powered machines. Moreover, the customer can personally choose the main operating system he or she wants. Under Linux, one can perfectly work on Ubuntu, Fedora, Debian and CentOS. Experts believe that Linux OS is much more functional than Windows OS. After ordering for hosting, you don't need to install the operating system yourself. The service will be provided in a ready-to-use form. After payment, you only need to go to the console panel and using full administration access, perform all that is required for specific tasks. Even if in the process it turns out that some of the settings were done incorrectly, they can later be corrected. Sometimes, Linux system initially causes many problems to users accustomed to working in Windows. However, they get used to the problems eventually.
After ordering for a Linux VPS, users usually realize that this system is an excellent opportunity for hosting and testing of resources in different environments – after all this system enables you to create multiple virtual sections on a single physical kernel of the server. The master server can be used to monitor the activities of virtual servers that are isolated from others and cannot see each other. This is the very factor behind the growing popularity of Linux VPS for hosting online stores and web applications.
Promo action!

Virtual servers on the SSD drives, virtualization KVM. Note: Data on the rates is not stipulated the backup and administration.

USA,

Switzerland,

Germany,

Russia.
| Plan | CPU | RAM | Burst/Swap | SSD | Bandwidth | Price |
| --- | --- | --- | --- | --- | --- | --- |
| SSDVPS 1 | 1 xE5-2680 | 1024 MB | 1024 MB | 10 GB | 1Tb* | 3.95/usd Configure |
| SSDVPS 2 | 2 xE5-2680 | 2048 MB | 1024 MB | 20 GB | 2Tb* | 7,9/usd Configure |
| SSDVPS 4 | 2 xE5-2680 | 4096 MB | 1024 MB | 30 GB | 3Tb* | 15,8/usd Configure |
| SSDVPS 8 | 4 xE5-2680 | 8192 MB | 1024 MB | 50 GB | 5Tb* | 31,6/usd Configure |
| SSDVPS 16 | 8 xE5-2680 | 16384 MB | 1024 MB | 100 GB | 5Tb* | 63,2/usd Configure |
Basic VDS tariff plans, virtualization XEN.
Locations:

USA,

Switzerland,

Germany,

Russia.
Test speed and ip here
| Plan | CPU | RAM | Burst/Swap | HDD | Bandwidth | Price |
| --- | --- | --- | --- | --- | --- | --- |
| XenVps05 | 1 xX5680 | 512 MB | 1024 MB | 15 GB | 1Tb* | $8/usd Configure |
| XenVps 1 | 2 xX5680 | 1024 MB | 2048 MB | 25 GB | 1Tb* | $15/usd Configure |
| XenVps 2 | 2 xX5680 | 2048 MB | 4096 MB | 50 GB | 2Tb* | $20/usd Configure |
| XenVps 4 | 4 xX5680 | 4096 MB | 4096 MB | 80 GB | 3Tb* | $40/usd Configure |
| XenVps 8 | 4 xX5680 | 8192 MB | 4096 MB | 150 GB | 5Tb* | $80/usd Configure |
Additional services "RegVPS"
Additional IPs: 2 usd per month
Extra 10Gb SSD/50Gb HDD: 10 usd per month
* 1Gbps uplink
*Bandwidth up to 10Tb: 30 usd per month.

Server Administration Control Panels – Linux VPS!

ISPmanager Lite – free
ISPmanager Business – $15 per month
Website ispsystem.com
cPanel – $20 per month

Official website https://cpanel.net
Operating systems
Now you have a one-click update. In addition, you can choose an operating system. We offer to our customers LinuxVPS images.You can also select one of the popular operating systems for web servers, among which are: CentOS™, Ubuntu™, Debian™ and Fedora™ versions of all kinds, without any additional payments for use.
The container technology applied on LinuxVPS has a powerful advantage – now you can update the operating system by just one click. We constantly check for available updates, which can be very interesting for you. So if you want to get one of the latest versions of an operating system, you need only to press the "Update OS" button, located in the control panel.
If you have not found the template you want, create a ticket request
ticket request and we will find you the necessary OS.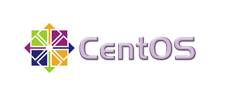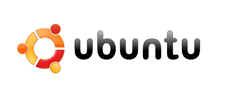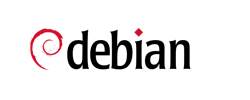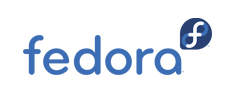 Check the quality of Linux virtual servers during the free trial period now!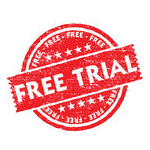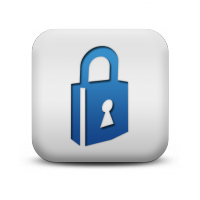 Linux VPS is a guarantee of reliability and efficiency of the functioning of websites
If the unstable and slow development of your project is due to restrictions and defects in your virtual hosting, the best option would be Linux VPS for websites that allows your web projects to work with stability. This is made possible due to the fact that other users who are on the server do not have access to your Linux VPS resources.
VPS virtual server for web projects is the perfect solution to host all kinds of online stores, apps and websites, VPN Tunnel, PPTP, Backup, Database, which are developed on Java, PHP, and other platforms.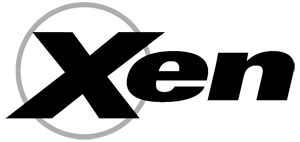 The XEN technology is that which you dreamed of!
Well-known company Regvps created dedicated virtual servers running on XEN, which today is the leader in the virtualization market.
XENmakes it possible to get excellent results with the resources of virtual dedicated servers. Unlike other servers, our VPS servers offer high performance and multi-tasking, thereby enabling us to efficiently meet all our customers' needs. A big advantage of a XEN VPS is its ability to offer the same high speed as you would get with a dedicated server. Each VPS is complemented by a good amount of RAM.

VNC is a convenient and quick access to your virtual server.
We provide free advanced user panel SolusVM, which enables you to run, restart and stop a virtual server, and also install a new operating system for just 1 click. Our users also have access to a web-based console that emulates access to a VPS, allows you to configure the server, even if there is no access to SSH.
You can easily get to your virtual server to perfectly configure the server for your applications.
Support
We offer 24/7/365 customer service. If you need professional help or you have some problems or need advice, we will instantly respond to your request and help you no matter the day of the week and time of the day!
Today, Linux VPS can be regarded as the most popular solution for hosting online stores and various web applications developed on any of the commonly used platforms, such as Java, Ruby, Perl, PHP, and others. Super-new technology XEN, designed specifically for visualization, enables virtual server resources to be used most efficiently. With this technology, you can re-delegate resources to make your system work much faster. The popularity of Linux VPS servers is totally logical given that they now cost less than others. Managing such a server is not very different from working with a conventional similar device. The user would be able to reboot it if needed and execute any necessary actions.