Windows VPS
Users who are well versed in Windows OS and are used to it can order for Windows VPS, that is, a server that will run on Windows operating system. In this case, the user gets an interface familiar in appearance, at his disposal is a familiar dialogue system, he will be able to work with familiar software, etc. In addition, tasks set by the user are not very different from the usual desktop.
The user does not need to install the system himself. He only needs to select the distribution kit he wants when ordering for the hosting and then will receive a ready-to-use virtual server from the hosting service provider. The user can go to the console and start working immediately after receiving his login and password for full administrative access. On our high-performance servers, users have access to a specialized control panel via which they can reinstall the system in a few clicks. For this, you only need to select the desired option from a list and confirm your selection.
Windows VPS has recently established itself as a remarkable base platform for installation and round-the-clock use of multiple trading terminals. Forex traders running several active windows at the same time on their remote servers often use this type of hosting. It is necessary to note that when hosting service providers are installing critical updates for Windows OS, they will need to reboot the entire server hardware. Therefore, Windows VPS can sometimes be unavailable. These updates are held several times a month, and access to the server is unavailable from 5 minutes to an hour. For all the necessary programs and terminals to be launched automatically after rebooting the server, the user must ensure special utilities are available. You can get the necessary utilities and qualified instruction for their use from the technical support of the hosting service provider, which works round-the-clock even during holidays.
Locations:

USA, Los Angeles,

Switzerland, Zurich,

Germany, Nuremberg,

Russia, Moscow.
Test speed and ip here
| Plan | RAM | CPU | HDD | Bandwidth | Setup | Price |
| --- | --- | --- | --- | --- | --- | --- |
| WinVps05 | 512 MB | 1 xX5680 | 15 GB | 1Tb | Free | $8/usd Configure |
| WinVps 1 | 1024 MB | 2 xX5680 | 25 GB | 1Tb | Free | $15/usd Configure |
| WinVps 2 | 2048 MB | 2 xX5680 | 50 GB | 2Tb | Free | $20/usd Configure |
| WinVps 4 | 4096 MB | 4 xX5680 | 80 GB | 3Tb | Free | $40/usd Configure |
| WinVps 8 | 8192 MB | 4 xX5680 | 150 GB | 5Tb | Free | $80/usd Configure |
Additional services "RegVPS"
Additional IPs: 2 usd per month
HDD Extra 50Gb: 10 usd per month
* 1Gbps uplink
*Bandwidth up to 10Tb: 30 usd per month.
Server Administration Control Panels

ISPmanager Lite – free
ISPmanager Business – $15 per month
Official website ispsystem.com

Windows 2008™ Server R2 64Bit
Enterprise Edition – FREE/INCLUDED


Windows 2003™ Server R2 32Bit
Enterprise Edition – FREE/INCLUDED

Check the quality of Linux virtual servers during the free trial period now!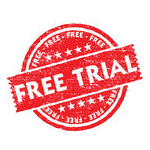 The Windows VPS service provides access to a Windows-based dedicated remote server. This server is completely similar to its usual, physical counterpart. Windows VPS offers several major advantages:
Everything that is needed for regular maintenance of the server is performed by the hosting service provider;
The user does not have to monitor the process himself – the providers watch over the system to ensure that it seamlessly run round-the-clock without any hiccups;
With a computer and Internet access, a user can manage the system from any location.
Windows VPS hosting is very popular among traders in financial markets who are financially dependent on round-the-clock uninterrupted functioning of their terminals and unhindered access to the system to manage their numerous trading accounts.